Personalized.
Powerful.
Reliable.
Efficient.
Water Treatment
---
Ultimate water treatment system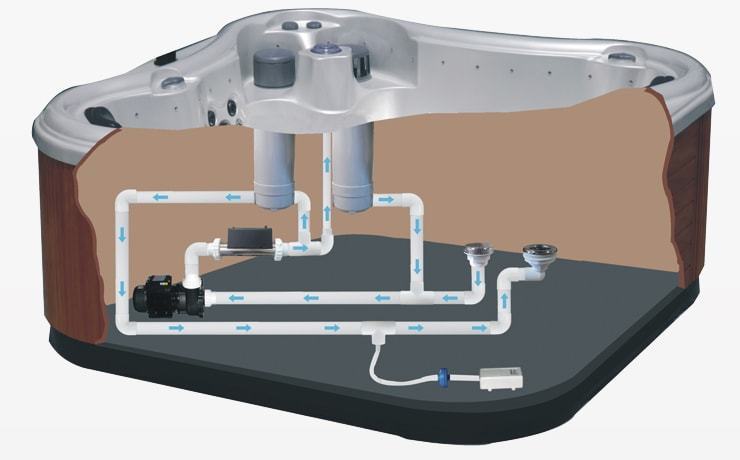 Water quality always impacts of human activities during your spa. Good quality water will enhance harmonious and happy surroundings with friends and the family. Of course, J&J company continue our commitment to research and develop, product innovation, technical support and logistics assistance. we are able to deliver significant benefits to our customers now, that is our updated Ultimate Water Treatment System.
J&J designs the Ultimate Water Treatment System features four distinct functions. First with comprehensive airpressure filter . Next is the reliable floating skimmers in the spa, at simultaneity, see inside the spa, there are two or three base line are the deepest point at bottom for line down tiny trashes and dirt . These impurity will finally go through the air pressure and floating skimmer to make the water double clean and filtering. Finally , output ozone system will effectively efficaciously destroys bacterial viruses and mildews while simultaneously oxidizing dirt, contaminants body oils.

Focus on us

Wechat applet
---
Copyright ©2022Guangzhou J&J Sanitary Ware Co., Ltd. All Rights Reserved. 粤ICP备19060374号